If you are looking for a spacious home in Drummondville, Quebec, look no further. This 2-storey, 5-bedroom, two half-bath home offers plenty of perks for those on the hunt for their dream home.
Built in 2003, this single-family home for sale is located near public transit, a golf course, CEGEP, schools, and major highways. Featuring a paved driveway and double garage (enough parking space for 6 vehicles!), this luxurious listing offers a heated in-ground pool, built-in central vacuuming system, a fireplace, alarm system, and a finished basement.
Once you're finished admiring the stone exterior and asphalt shingle roof, make your way inside to discover the delicious details that await you… On the main floor wander through the spacious living room, dining room, family room, and kitchen, all flooded with light thanks to the abundant windows. Admire the glowing wood flooring in multiple rooms and check out the easy-to-maintain ceramic tiling in the kitchen.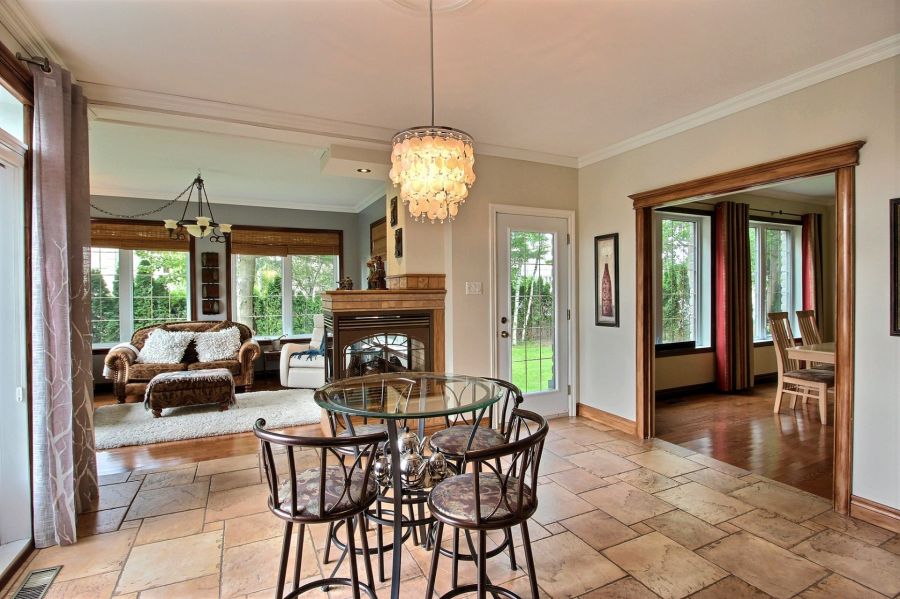 The tall kitchen cabinets offer tons of storage and you'll even find ample space for a table and chair for eat-in dining in the kitchen. Should you want to entertain guests in a more formal setting, make your way to the delectable dining room with its entire wall of windows. Can you say perfect spot for holiday entertaining?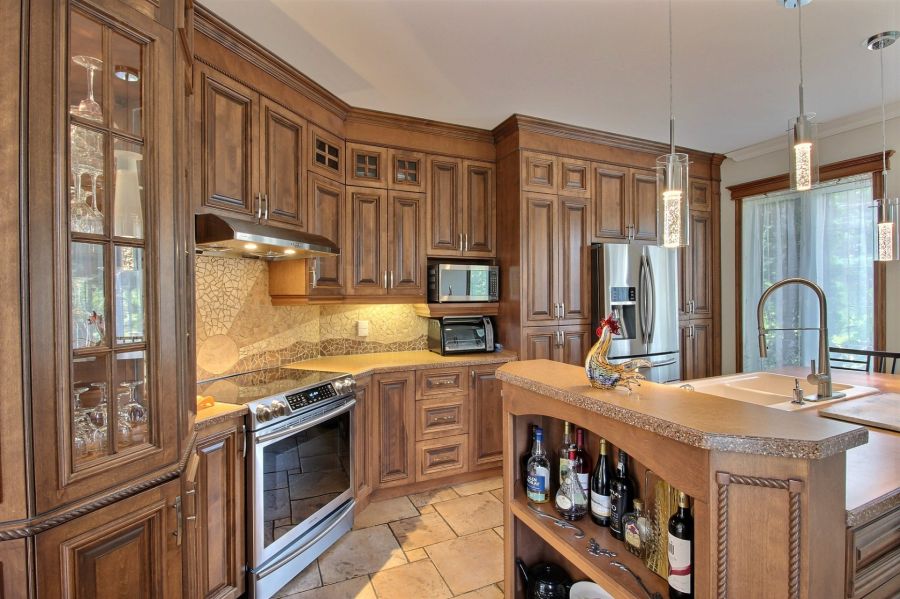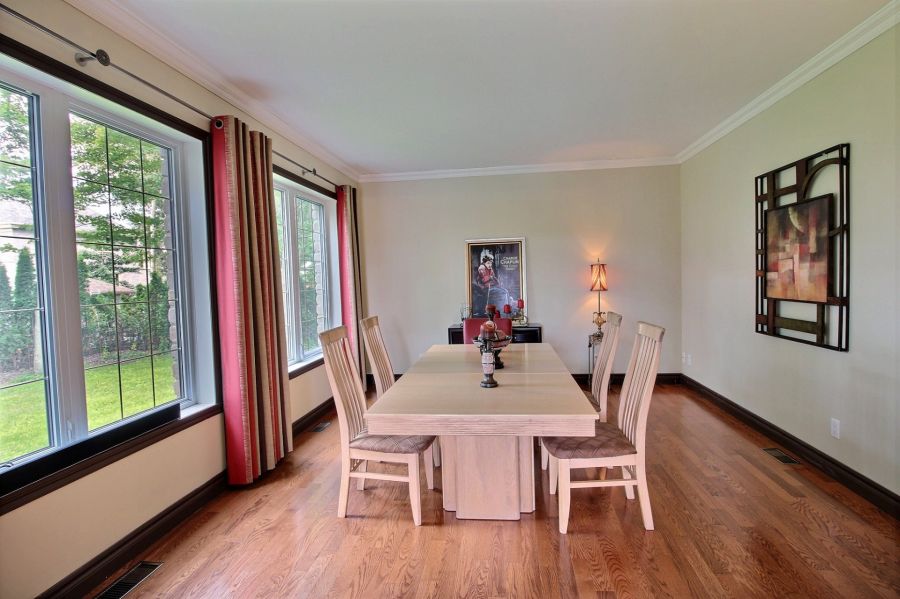 Meander upstairs to the second floor to wander through the spacious master bedroom, laundry room, and two additional bedrooms. You'll have to draw straws to see who gets the upstairs bedrooms!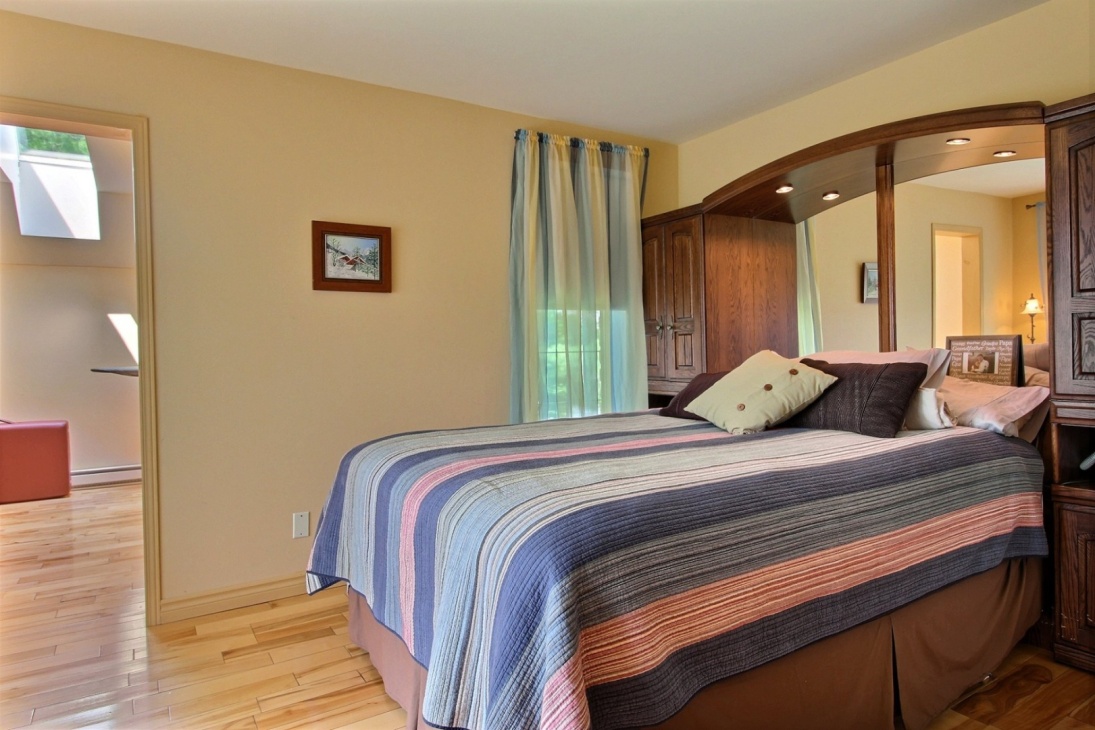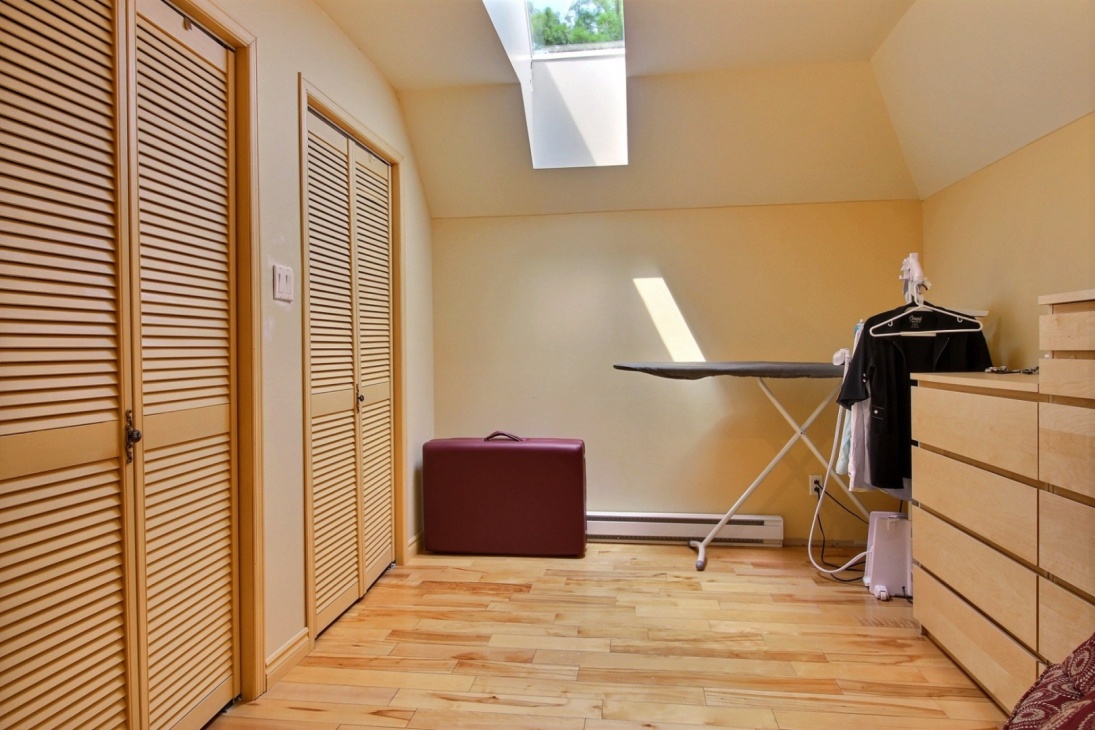 Don't miss checking out the one and a half bathrooms in this home. Featuring everything from a Jacuzzi bathtub to a separate shower and oversized windows, you and your family will have no trouble feeling spoiled and pampered in your relaxing washrooms. (One partial bathroom on the main floor and one partial bathroom in the basement).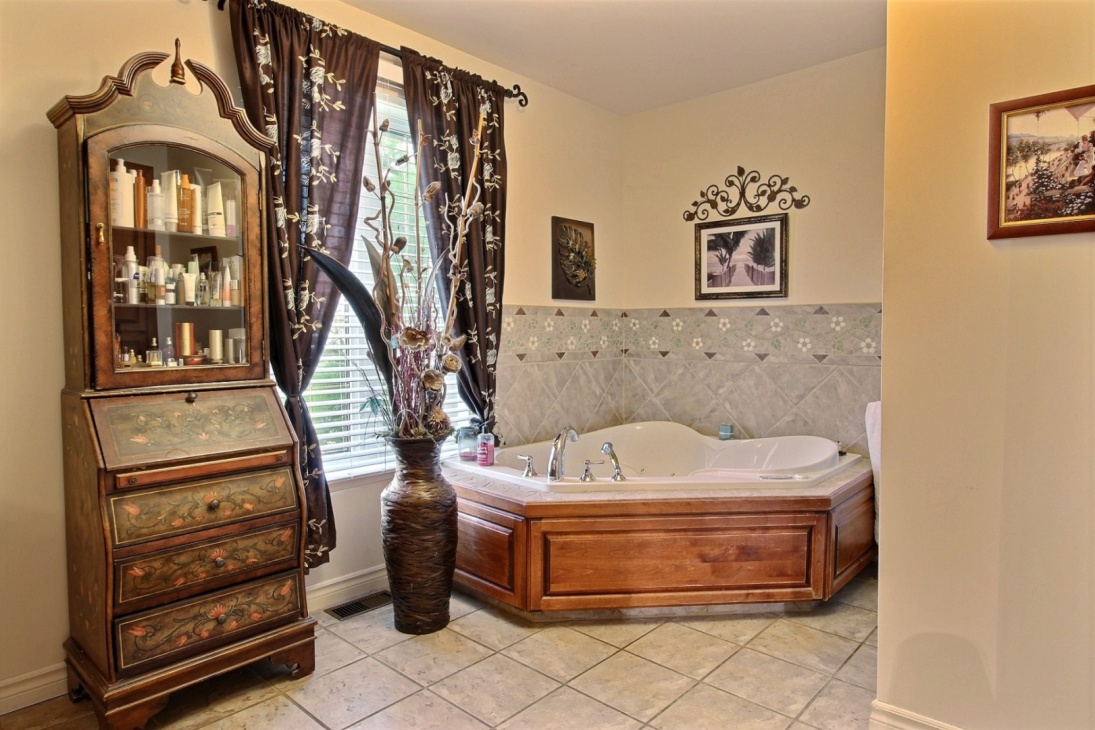 The finished basement of this home is incredible and offers two additional bedrooms, the fore-mentioned partial bathroom, and a storage room. You can even transform one of the bedrooms into a home office if you want to be able to work from home/telecommute. The floors in the basement are absolutely scrumptious, as are the windows flooding the basement with light.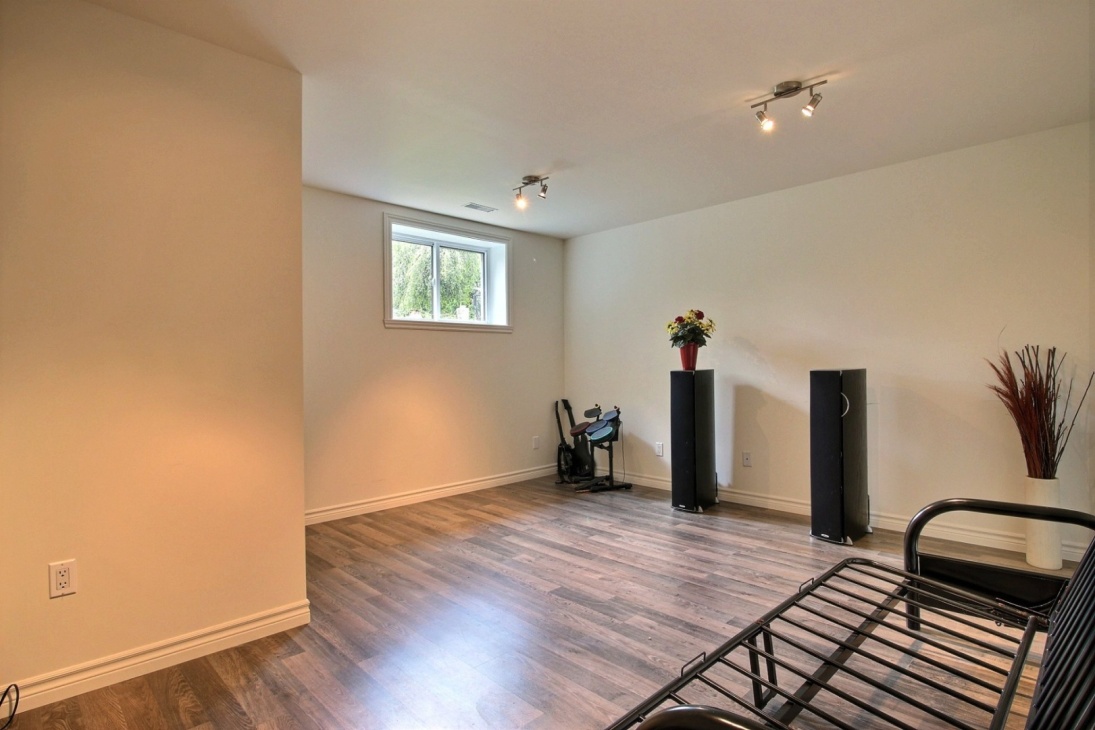 When you're done drooling over the interior of this alluring home, make your way to the back yard to check out the heated in-ground pool (we won't blame you for wanting to dip your toes in the water!). With plenty of greenery shading the pool, you're likely to spend many a summer afternoon/evening relaxing by your pool reading and bathing in the sun's warming rays.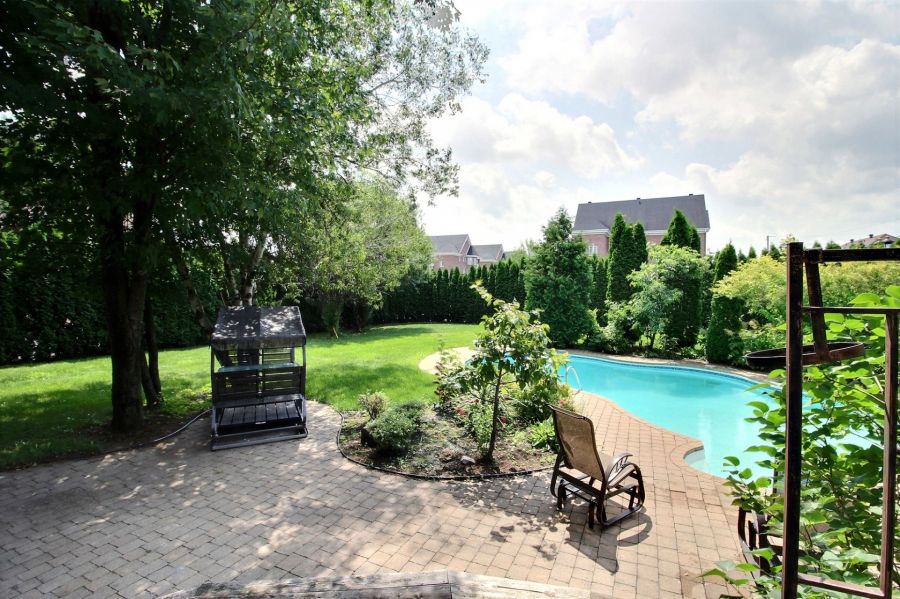 Listed at $599,000, this listing at 48 Place Rodolphe-Duguay in Drummondville, Quebec just might be the dream home you've been longing for. Review its detailed technical sheet (MLS: 22206850) for more information, and then connect with and offered by Dany Bellamare of RE/MAX Drummondville Inc. to arrange a viewing. Don't take too long; a listing this lovely isn't likely to be on the market long. #Dreamy!